Welcome to your SKILLED TRADE HUB!
Thank you for your continued interest and we look forward to teaching while doing. Although we are not together in-person, we are very excited to provide a unique learning experience during these times with a combined virtual and hands-on demonstration. The activities will be demonstrated live on Microsoft Teams showcasing valuable lessons with the opportunity to engage with skilled trade professionals and ask questions at the end of the demonstration.
Please register for your activity by clicking the "Get Started!" button below and sign up today by filling out and sending the information form to receive your Microsoft Teams live link and package of materials at your door step.
HAVE FUN!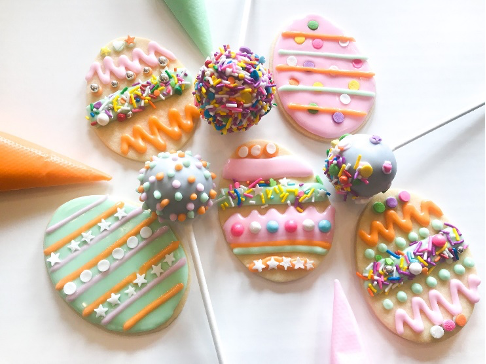 Easter Virtual Decorating Activity
April 11th, 2022
The Easter Virtual Decorating Activity is an exciting experiential learning opportunity brought to you by the School College Work Initiative (SCWI). The goal of this exercise is to provide an engaging and guided activity that promotes and fosters many of the essential skills required in the culinary trade.